Why should Sage X3 customers use the Praxedo connector?
Praxedo is an off-the-shelf system that can extend Sage X3's capabilities by supporting Field Service Management (FSM) operations. By specifying the Praxedo connector -- a proven field service management solution -- as part of an end-to-end solution, responses to calls for bids will be stronger so you'll be a better positioned to win new contracts.
Increase the value of your offer for your Sage X3 customers
Praxedo allows Sage X3 users to offer an end-to-end solution by integrating mobile workforce management. By using the Praxedo connector, several critical field operations activities can be integrated with the Sage X3 customer relation module:
1. Work order creation
2. Work order scheduling
3. Tracking work order status in the field
4. Billing and accounting follow-up
Become a distributor of an internationally recognized FSM solution
Ever since 2005, the Praxedo FSM solution has been making a difference for field service operators. That's why, for the third consecutive year, Praxedo is present in the Gartner Magic Quadrant for field service management.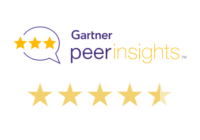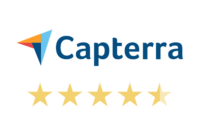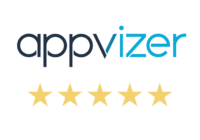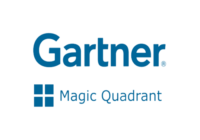 The Praxedo-Sage X3 connector: How it works
There are two Sage X3-Praxedo connector data streams:
At predetermined intervals, Sage X3 work orders that involve mobile technicians are shared with Praxedo which then creates a corresponding work order.
Reintegration of data from completed mobile work orders:
Using Praxedo, the work order is planned and carried out by a field technician. Once it is complete and has been validated within Praxedo, a work order report, including the planning data, the completed work order form and its associated materials list, is automatically pushed to Sage X3.
Here's what an integrator partner has to say about the Praxedo connector for Sage X3:
The Sage X3-Praxedo connector provides a real business advantage for Sage X3 integrators that serve customers with teams of field-based employees. From authoring to administrative monitoring, Sage X3 manages service requests efficiently.
With the addition of the Praxedo connector, these capabilites are extended to include field operations, such as planning and work order management. The Sage X3-Praxedo connector, which is available for version 11 web services technology, offers strong interoperability between the two applications.
The Sage X3-Praxedo connector provides several end-customer benefits, including complete control of the work order life cycle from work order creation to modification or deletion of the work flow. Also, its automated acknowledgment mechanism guarantees tight integration.
The Sage X3-Praxedo connector is best suited to businesses that need to manage teams of mobile employees. By adding a "mobility" brick to the enterprise management system, the connector allows bidirectional data flow between Sage X3 and Praxedo.
Productivity gains are immediate. Automatic data exchange with field staff saves time after the work order is done which also reduces the billing period significantly.
Marc Boudesseul - Commercial Director
Absys Cyborg - Sage X3 Integrator